Archive for March 1st, 2010
US Visits to Israel Seen Trying to Prevent Attack on Iran
http://news.antiwar.com/2010/03/01/us-visits-to-israel-seen-trying-to-prevent-attack-on-iran/
A flurry of US official visits to Israel recently, to culminate with next week's high profile visit by Vice President Joe Biden, are aimed at reassuring the Middle East nation about America's opposition to Iran, and to stave off a potential Israeli attack on Iran's nuclear sites.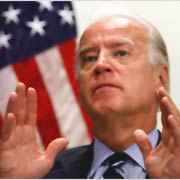 Concerns about the potential attack appear to be growing as Israeli officials express growing fury at America's inability to push through international sanctions on Iran, with Israeli Defense Minister Ehud Barak announcing in Washington last week that he didn't believe Israel needed to "coordinate" with the US on attacking Iran.
US confidence over getting the sanctions seems to be faltering, with Secretary of State Hillary Clinton saying that it could take months to get a new UN resolution against Iran approved.
China remains steadfastly opposed to the sanctions, warning they will harm the diplomatic process. Russia has likewise expressed opposition to the Israeli demand for "crippling" sanctions, saying it would only support very limited additional sanctions against Iran.
US military officials have warned that an Israeli attack on Iran would be perceived as being backed by America, and that American targets would almost certainly be hit in retaliation. Vice President Joe Biden insisted last year that Israel was 'entitled' to attack Iran whenever it feels like it, despite the potential consequences to the US.
————————————————————
That was a war council in Damascus
http://www.thenational.ae/apps/pbcs.dll/article?AID=/20100301/OPINION/702289930/1006
http://www.thepeninsulaqatar.com/Display_news.asp?section=Local_News&subsection=Qatar+News&month=February2010&file=Local_News201002287121.xml
British journalist warns of Israeli plot to draw US into war with Iran
Web posted at: 2/28/2010 7:1:21
Source ::: THE PENINSULA
DOHA: A famous British journalist and author has warned that Israel wants to draw Washington into a war with Iran.
But the US is not falling into the Israeli trap and every time the issue comes up, the White House dispatches a senior advisor from the national security department to Tel Aviv to say no to war.
Patrick Seale who is here attending the Monaco Club conference told reporters on the sidelines of the event that Israel believes that if it wages a war against Iran on its own public opinion would force the White House to intervene, especially if Tehran targets US military interests in the Gulf.
The prospects of a war in the region do not bode well for the GCC. Many countries believe that Tel Aviv wants the GCC countries to be a target of Iran in the eventually of a war.
Israel's thinking is that being dragged into a war, the wealthy Gulf region which is also the cradle of Arab civilisation would get weakened.
Seale argued that Israel thinks that it can literally get away doing anything, especially as Russians are busy elsewhere — with Ukraine and Central Asia.
"This is the real danger we face," said the British scribe who is based in France.
It is a matter of immense regret that the US is weak when it comes to Israel and the Europeans as well as Arabs remain divided on the Issue, he added.
——————————————————–
That was a war council in Damascus
http://www.thenational.ae/apps/pbcs.dll/article?AID=/20100301/OPINION/702289930/1006