Archive for July 7th, 2011
General (Ret) James David (who is mentioned on the cover of the third edition of former Republican Congressman Paul Findley's 'They Dare to Speak Out' book about the power/influence of the pro-Israel lobby on the US political system and media) sent through the following earlier today:
The Obama Administration and Congress are considering tens of billions of dollars in cuts from Social Security and Medicare in an effort to reduce the budget deficit Tell President Obama and Congress: No harmful cuts to Social Security & Medicare
 
General David wrote:
How else are we going to continue giving Israel more than $30 billion?   Why don't I ever hear AARP complaining about this?  I'd rather tell President Obama and Congress:  No more aid to Israel.  All it does is creates more wars, more deaths, and more wasted money, and all it does is extend the time in office of our corrupt politicians.
Obama Approves $30 Billion in Military Aid to Israel Over Next Decade
http://news.antiwar.com/2009/12/18/obama-approves-30-billion-in-military-aid-to-israel-over-next-decade/
Posted By Jason Ditz On December 18, 2009 @ 7:44 pm In Uncategorized | Comments Disabled
As the single largest expense of the 2010 foreign aid budget, President Obama approved $2.775 billion in military aid to Israel, the first payment in a decade-long commitment that will reach at least $30 billion.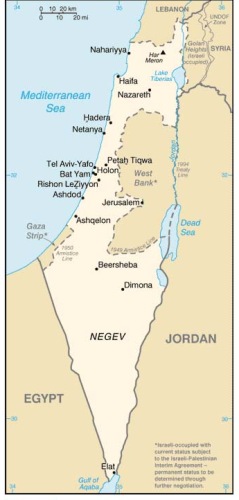 Last year, Israel's military budget amounted to $13.3 billion, so the US funding is a significant portion of their overall expenditure. The US formerly provided both military and civilian aid, but it has since been folded entirely into military aid, at Israel's request.
The money is not a blank check, however. The US requires that Israel spend at least 75% of the money given in military aid with US military contractors, effectively using the foreign aid budget to subsidize domestic weapon-makers.
In addition to military aid, the US also provides $3.148 billion in loan guarantees to Israel, part of a Treasury Department program aimed at keep Israel's debt manageable. Ironically, though the US budget is spiraling out of control and America's own debt continues to rise, there was no serious debate of reducing aid to Israel.
The budget also pledges $500 million in American aid to the Fatah Party's Palestinian Authority. This aid is contingent on certain requirements, including that the group recognize Israel. This funding is distinct from any funding the CIA may give the Palestinian Authority's security forces, which would be secret.
Last 5 posts by Jason Ditz
---
Article printed from News From Antiwar.com: http://news.antiwar.com